Ancient Chinese music and new book on Eastern medicine serve to calm and teach.
Nearly three out of every four adults over age 50 use some kind of alternative medicine, such as acupuncture or herbal medicine, according to a new study funded by the National Institute on Aging. Although these principles are increasingly relied on by Americans, how much do they really know about the eastern philosophy and the secrets of how inner energy works?
In this book, Dr. Shan-Tung Hsu has crafted a page-turning story based on real people and experiences, which can help westerners understand the philosophies underlying herbal medicine, feng shui, qigong, and other traditional practices from China.
OUT OF STOCK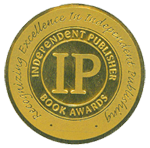 The Medicine Box has won the 2007 Gold Medal Award for Best Multi-Cultural Adult Fiction from the Independent Publishers Book Awards.